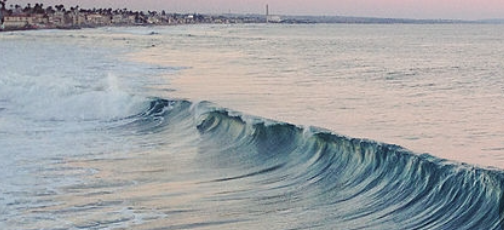 Just Once
Just once watching the tides at play
A wave cut fiercely left to right,
Never topping nor breaking to white,
A green watery blade it was
Rising and rending the wind,
Scattering the screaming gulls,
Then calmed to mere swell,
It withdrew seaward
Never crashing to shore.
I did not know oceans could do that.
I do not know if it's something
I need to fear.