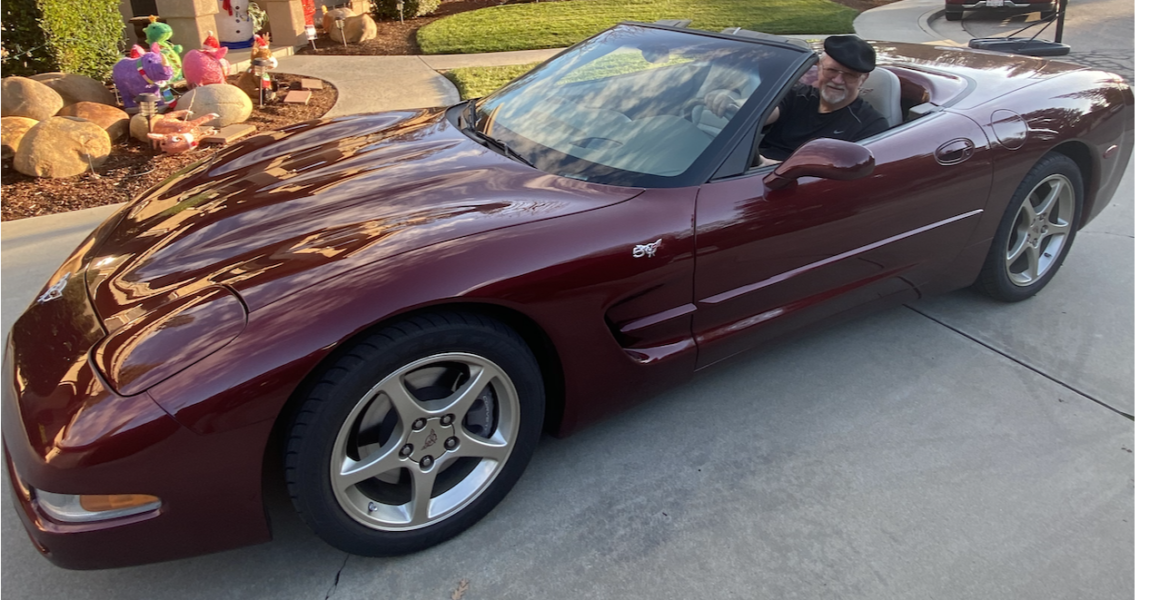 Thanks to all my Friends for your kind Birthday wishes.  Thought I would share a trifle of a poem on aging.  My gift to you.   
Out Beyond the City Limits Sign
As the summer months cool,
I take some time
To stand in the shade of the overhang,
And consider a ride.
My Red Corvette Convertible
Sits beneath a fine film of dust
Squeezed in the garage
Aside our minivan.
I turn the ignition, fold down the top,
Back it out–shiny, low, sleek,
The engine sounds I like,
I, as Bad Man and Mean.
At the bottom of the drive,
I allow it to ease forward
Let it idle to the corner,
Pause for feel, then cruise away
Out beyond the city limits sign,
To the wilds-and a country road I've known.
I press the peddle, it hunkers down,
Out of a curve it accelerates and picks up speed,
Just the way it's supposed to.
Just the way it always has
Suspending me in Delicious
Danger unknown.
I'm more careful now,
Wear a hat against the sun,
Though the wind fans
My greying beard erotically.