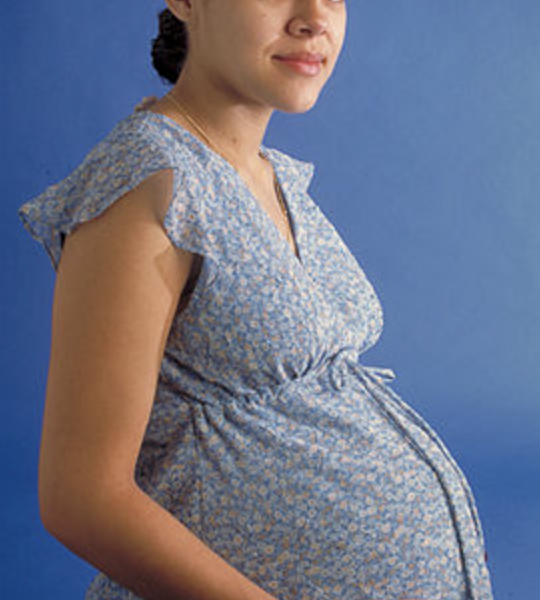 Chapters 41 ,42, & 43 of A King's Trust, a novel I am publishing online
Dylan and Lenny have an unwelcome visitor
Chapter 41
Dylan walked toward the front of his apartment to answer the door bell absentmindedly flipping through pages in the new textbook he had adopted for the upcoming semester.  His first lecture was in two hours. His usual practice was to refresh his memory right before leaving for campus not as to specifics of the material he would cover but how the overall chapter was put together. He assumed the door bell was his father. He had been expecting him to drop by with some papers from the lawyer they needed Dylan to sign.
As his Father had explained over the phone, they were making the first of several planned motions to regain the presidency of the company.  Dylan was signing a proxy for his stock. They had all worked it out. While he didn't understand it all, Teresa did.  He had happily grown to rely on her judgement in such matters.  He had noted how his Dad had also placed his trust in. her. He found it amusing that now when his father spoke of business matters in their presence he spoke directly to her. Dylan knew his father believed Teresa understood business better than his own son.  And, well, Dylan didn't argue the point and wouldn't if he had the chance. He was glad.  She was better at it. And she was interested.  Two things Dylan was not.  And, now his Dad for the first time in his life was okay with his attitude toward business.
With his eyes still on the page of his book, he opened the door and glanced up at his Father.  He didn't notice the man behind Lenny. Dylan turned his back and walked back into the apartment still reading his textbook as his Father and the man behind him followed him into the apartment.
"Where's Teresa?" his father asked."
Dylan smiled.  If this was about business, his father would want her there.  "She's gone to her their place.  Had something to see her brother about. Wont' be back until tomorrow."
"Good"
Dylan looked back over his shoulder.  He had heard the palpable relief in his father's voice.  That Teresa wasn't there.  But why would he feel like that?  Strange.  He turned to his father.  He saw there was a man with him.  He was shocked there was a second man. And he was even more shocked to see the man was holding a shotgun.
Dylan never in his life had been in a fight.  Even as a kid.  If someone tried to get him to fight, Nadine inevitably intervened.  To have a shotgun leveled at him was a threat far beyond any experience he had ever had.  He felt fear, mind numbing fear. He now understood the old saying about knees shaking with fear.  His breath came in short bursts.  He felt completely paralyzed. He didn't know what to do.  He wanted to run but knew that was impossible.  Could he fight?  How do you fight a shotgun?  Anyway, he was too scared.
He looked at his father. His father's eyes were focused on the man and the shotgun.  He seemed to be thinking.  Probably trying to figure out what to do.
And Lenny was indeed thinking.  He never really thought these moves and countermoves on regaining his business, taking back his kingdom, would come to him facing a physical confrontation. Physical violence. Not even after what happened to Willets.
But here it was.  The man had been waiting for him as he walked up on the sidewalk to Dylan and Teresa's apartment building.  He came out of the shadows as Lenny passed and moved right up behind him and shoved the barrel of the gun in his back.  His voice had been rough and demanding, brooking no resistance.  And Lenny had offered none.  He was scared, but he also knew he needed to keep his wits about him.  What did the man want? His first thoughts had been, that surely, Nadine would not go this far.  But that was foolish.  He knew now without a doubt that, yes, she would.  It had happened to Willets.  That had been bad, but he guessed in the abstract he could understand the move, the tactic as brutal as it was, but would she unleash that kind of violence on her own father, her own brother?
Lenny knew the answer.
As Lenny and Dylan stood in front of the man with the shotgun, Lenny knew he had to do something.  Say something.
"What is it you want?  Money? What?"
"Just shut up.  We got some business to conduct here."
"I won't shut up."
Lenny didn't have get his courage from untapped.  He was afraid, but then, what did he have to lose?  They killed Willets.  He wasn't going to stay mute while this thug killed him too.
"Who the hell are you? Who sent you?  Whatever you think you can do, you won't get away with it, I can tell you that.  There are men looking for you and what you did to Willets and they are going to do the same thing to you."
"Shut up, I said." And the man lifted the shotgun to eye level.
Lenny also saw something.  In the man's eyes when he mentioned Willets' name.  Recognition.
"Nobody going to come and help you, old man.  Not this time."
And Lenny suddenly knew it was about to be over.  There was a hardening around the eyes, a preparation around the set of the man's mouth, the grip on the gun tightened.
"He's going to shoot," Lenny thought, "My God, he's really going to shoot." He was going to die. But his rational mind wouldn't let go, wouldn't give up, wouldn't admit it was going to end this way.  It couldn't.  Unfathomably, Lenny was thinking how does this stupid, stupid man figure to get way with this? The gun will be heard, someone will come.  But he doesn't care, does he?  This is a job and he has the means to do job and he will to do it.  The man was going to close the deal. Lenny certainly recognized that attitude. He had felt that way many times in his business dealings as he moved in for the kill, but never with a shotgun in his hand.
A slight smile came over the killer's face and his pupils seemed to dilate. He was pulling the trigger, when Lenny saw a blur in front of him.
The retort was loud, oh my god, loud!  He had never heard anything so loud.  And he felt something hit his shoulder.  The force spun him, and he found himself face down on the carpet.  There was pain, burning.  But he was alive.  He rolled over.  There was a moving shape that at first appeared to be a pile of clothes on the floor not five feet away from him.   A struggle of some type.  The man was on his back and a body was on top of him.  It was Dylan. The man was trying to push Dylan off of him.  The gun had been knocked loose and lay on the floor between Lenny and the two bodies that seemed to be wrestling.  Lenny crawled over, reached out and had the shotgun. He got to his knees just as the man rolled Dylan off of him.
Dylan was limp.  He wasn't moving and there was a huge hole in his chest and blood was everywhere.  The man stopped from rising when he saw Lenny had the shotgun pointed at him.  Lenny glanced at Dylan.  Lenny knew his son was dead.  His eyes were open, and blood was driveling from the corner of his mouth.  Dylan dead.  Lenny was thinking jumbled thoughts,  "No, it's too early, we are just getting to know each other really and the child that was coming, he was going to be a father and Lenny was going to be a granddad."  But Dylan was dead.  There was nothing that could be said now, nothing to discuss.  He was gone.  It was too late, but too early too.  He shouldn't be gone.  It had all been about to work out.  Lenny had felt he was going to win, but not now, not now.
Lenny looked at the Man who was studying the shotgun and Lenny.  This man was going to do something.  This man who had been involved in Willet's torture and death, this man who had killed Dylan and this man who had three minutes ago meant to kill Lenny.  Lenny hated this man.  And he found it easy, surprisingly easy to just squeeze the trigger. The shock and kick of the shotgun knocked Lenny back flat on his back and he heard the thump of the man's body blown back against the wall.  Lenny rolled back over and looked at him.  His head was lolled forward, and he was in a sitting position against the wall.  His chest was gone.  He was dead.
Lenny stared. First at the dead killer and then at Dylan and then back and forth between the two. Gradually the buzzing, loud ringing in his ears lessened.  Lenny thought it would probably never completely cease.  And then the pain in his shoulder started getting through to his brain again.  He looked down.  A good portion of his shirt and shoulder muscle was gone. And he was bleeding. Profusely.  There was a loud pounding on the door.  Lenny looked once more at Dylan's body.  He couldn't get a breath.  He hurt bad. Not just the shoulder, but all over. Sharp pains in his other arm.  His chest felt like it was exploding.  He fainted.
Chapter 42
Edmund answered the phone while Nadine was putting on the last touches of her makeup.  She was sitting before a mirror in her bra and panties. The new ones.  He had gone out shopping and picked up things to her specifications.  She needed everything.  Underwear, make up, shoes. Nothing she had been wearing was salvageable and they didn't dare go to her place to replace her things out of fear that Edgar and his henchmen would be there waiting.
Though he picked up the head set and put the mouthpiece to his ear, Edgar said nothing.  It was his way with all phones except those at his office. He waited.  He recognized the voice on the other end of the line.  It was the client.  He said just a few words.
"There was a problem."
Edmund didn't reply. He never quit being a lawyer, never did anything without being constantly aware of what could be used in a court of law. The chances of his home phone being bugged, and the conversations being monitored by law enforcement authorities was remote, but some of his clients might invite such attention and he knew better than to have his voice audible on the other end when there might be someone recording what was said.  As long as he never said anything he could always argue it was not him on the other end. It could have been a guest or an interloper.  It was why he never said hello when he picked up a receiver.  Not ever.  Not until the other person said something first.
The voice continued.
"One part of the contract was completed.  The other part wasn't closed.  And, a valuable asset was lost in the operation.  There will be consequences to that and the necessity for additional compensation.  You will be contacted.  Soon."
The phone went dead. Edmund continued holding it.  He did this often to listen for what he had been told once might be the tell-tale click of a bug.  He had never heard one and he didn't this time.  But this time he was holding the phone unconsciously because his head was spinning.  The implications of what he had just been told were huge.  Someone was dead, but someone else was alive.  Lenny or Dylan?  He had wanted to ask which one but had known he couldn't do that.  And the man the client has sent to do the task had also been killed.  How could that have happened?  Had Edgar and maybe his buddies been there?  Who would have the ability to fight and kill a killer as vicious and focused as the person who had murdered Willets?
Nadine stopped what she was doing and watched Edmunc in the mirror's reflection.  She swung around on the little stool she was seated on and looked at him.  Edmund thought she looked close to her old self.  A couple of bruises she hadn't been successful in covering up entirely, but all in all she looked good.
She had stopped applying her make up when she saw Edmund standing there staring at the phone receiver in his hand.  "What's going on?"
Edmund blinked at her voice realizing if anyone was listening they could hear her voice through the headpiece and his name might be on a recording somewhere.  And, of course, she could be asked the question who she directed the question to and that meant Edmund could be identified and connected to the client's voice.  His thoughts were jumping around.  This dumb bitch couldn't be trusted.  No way. What if she turned against him to save herself?  Prosecutors were good at making that happen.  And they would do it too.  Edmund's scalp was one every prosecutor in the city would like to have and would offer almost any deal to get.  It gave him a sick feeling in the pit of his stomach.  He put the receiver down, cutting off the connection.
"Well?" she said.  He knew she probably had no idea of how she had just left him exposed.  He had spent all these years being so careful and this twit had in a split second put it all at risk.  If he thought he could get away with it, he would cheerfully wring her neck.  He still hadn't replied to her.
"So.  Who was it?" she repeated.
"Listen," he said.  He forced himself to remain calm and not let any panic enter his voice.  When he spoke, he was direct and business like.    "We have more troubles.  That thing we discussed.  Well, it didn't work out.  One of them is dead.  I don't know which one.  And somehow, they managed to kill the man who was sent to do the job.  That's going to cost us a lot of money.  It's something we have to make up for.  We are responsible financially, you know, and these people, well, they put prices on things and you pay.  Nothing to negotiate.  Success or not.  You just pay. You understand?"
His voice came across as clipped and harsh and Nadine was taken aback.  She hadn't seen this side of him before.  Not at this level.
"Well, okay.  But, you know, we can handle expenses.  But what do we do now?  Can they, you know, the law, the police, connect us back to this? They can't.  I know they can't."
Edmund was aware she was starting to ramble.  She needed to get ahold of herself.  They needed to think this through.
"Right now.  We can't think that way.  We need to close this, the business part.   I'm going to the office and get ready to file for complete and final control of Kings' Enterprises.  We have to assume at least some of the shares, you know, Lenny and Dylan's, are going to be tied up now, and we should have majority of the remaining shares that can be voted.  I'll get a court order pending a hearing and by the time it gets back to court we will know who and what we have to contend with."
"How will we know? What can we do and how to do we find out?  We can't just call the police.  They would wonder how we knew."
"Well, it's bound to get out there.  Listen to the radio, the T.V.  I'm going to get to court.  You stay here. And I'll find out. I'm sure someone will have heard by the time I get to court. I'll prepare paperwork, two sets, and I can use the one I need once we find out.  It's very important we get there first. This is a race to the courthouse we need to win."
Edmund grabbed his briefcase and without saying another word headed out the door.  He slammed it shut.  Hard.  Nadine was left standing in the middle of the room.
"Fuck this," she said out loud.  She wasn't going to wait around.  She wasn't going to put all her trust in Edmund.  That would be stupid.  She would go to the office, she would be in charge, at the corporate headquarters when the order came through — if it came through.  And if it didn't, well, being there in executive suite gave her an advantage. That was her best protection.  She put on her new jacket, stylish.  Edmund did have good taste.  She grabbed her new purse and without another hesitation walked through the door and down the hall to the elevator, never bothering to even lock the door behind her.
Across the avenue, Edgar was waiting.  He wasn't trying to be nondescript.  He was in military mode.  He was sitting in a large Jeep Hummer.  Gigantic wheels, it sat high off the ground.  High enough that if you were standing on the sidewalk, it took an effort to see who was behind the wheel. It gave him a very advantageous height from which to watch who entered and left the apartment building where Edmund lived and where Edgar had figured Nadine fled to.
He watched as the lawyer Edmund pulled out of the underground garage and out into traffic. Patience.  He needed patience right now. One last chance to get this woman and then he had to get out of the country.  A light Cessna was waiting right now at the municipal airport, not ten miles from this very spot.  Down to Mexico; make a connection with an old buddy and then back to the middle east. But first he wanted one last chance to avenge his father.
And suddenly, here it was. A taxi pulling into the semi-circle in front of the building and there was Nadine getting in the back. Edgar pulled the big Jeep out into traffic and followed the taxi.  He was sitting so high, he could lay back four or five car lengths and keep the taxi in sight.  He congratulated himself on his choice of vehicles.  This might be easy after all.  He felt his pulse quickening and a warm satisfying feeling he was familiar with, as a soldier, focused, a hunter not to be denied his trophy, he closed in on his prey. Vengeance was going to be sweet.
Chapter 43
Edmund strode into court confident he was going to get what he wanted.  He had all the paperwork in his briefcase, two different sets, depending on which scenario presented itself. The judge would see him alone. He would signal to her and she would nod.  After hearing a few other short matters, she would recess, like she always did when he walked into her court and took a seat with the other attorneys waiting for their cases to be called.  And he would make his way to the side hallway and then back to her chambers. It had all been done before.  Many times. There was no reason to believe today would be any different.
He sat down, put his briefcase next to his chair and looked around smiling and giving non-verbal hales to his fellow lawyers.  Then came the shock.  There was old Easley sitting calmly in one of the chairs near the opposite wall along the inside of the rail reserved for attorneys waiting to be recognized by the court.  What was Easley doing here?  Was it just happenstance?  Edmund put on his lawyerly face, not showing any surprise or concern.  He could still pull this off.  It was just a coincidence.  He was sure that Easley was here on another matter.  He could still wait for the recess and then sneak back to talk to the judge.  She would go along with him.  Easley's presence would make it more difficult to argue later there was no time to notify the other party but the Judge could always pretend she didn't connect Easley back to the case or something of that short. And Edmund could say, he thought Easley was no longer on the case.
As he sat and waited, Edmund glanced from time to time at Easley who was intermittently whispering to a man next to him.  The man was dressed in a nice suit, but he didn't look like he belonged here.  He didn't look like another lawyer waiting for his case to be called.  And he replied to Easley by cocking his head as if he didn't want to give anyone a clear vision, so they could read his lips.  And then he noticed that both men seemed to see him at once.  And they stared.  Not harshly, just watched him.  They showed no surprise on seeing him.  And they were unconcerned that he would know he was being watched.  It was disconcerting.
Edmund did catch the eye of the judge, but there was something in her look that seemed to be a warning.  Her eyes traveled to Easley and the man with him and without any overt indication she blinked a few times.  It was enough that Edmund realized this wasn't going to go as he planned.
They all were waiting now. They watched as a couple of short cause matters were resolved and then promptly at three p.m. the judge called a recess and without looking or giving her usual nod at Edmund, she was out of her chair and through the door behind her bench.  It closed quickly behind her.  Edmund rose to walk to the side door, but Easley accompanied by the stranger, was already through the door by the time he could get across the courtroom. After a few moments, Edmund followed them into the hallway and looked back toward the chambers.   He saw Easley and the man talking to the judge's clerk. The clerk who knew him well and he suspected knew all about some of the more torrid encounters between he and the judge in her chambers glanced up at him and then back at the men speaking to her. There was something in her look too he couldn't interpret, but it seemed to be a warning. Maybe he was just being paranoid.  But clearly his plan wasn't going to work.  Before Easley and his partner could look up to see him standing in the hallway, Edmund stepped back into the courtroom. He sat down. He would wait them out. He would check in a few moments to see if they had left yet.
His phone was buzzing, but before he could open the message the Judge's bailiff was standing over him. He looked up.
"Uh, Judge Callahan sent me to get you.  There is a meeting taking place in chambers and she said you should be there."
" Sure.  I'm on my way.  I just have to make this call."
The bailiff changed his posture slightly.  Squaring up. "Sir, I have to insist. The judge was clear. She wants you back there now. Please come with me."
Edmund shrugged.  He stood, palmed his phone, and followed the bailiff.  He glanced down and tried to read the message as he walked.  It was from Nadine.  She had typed in capitals.  'SOMETHING IS WRONG!"
It buzzed again, but before he could open it, he was walking into the judge's chambers.
The judge was seated behind her desk and looked very uncomfortable, very pale.  And with her blond hair and already white pasty skin it was not a good look.  Easley and the other man were there.
"What is this?  What's this about? Your honor, I . . . "
"Sit down, Edmund," she said sternly.  Then she directed her remarks to the Bailiff.  "Leave us and tell Shirley, no calls and no one to be allowed back here until I say."
The Bailiff left without any comment.  He closed the door gently behind him.
Asserting control over the meeting, though Edmund thought he heard a slight tremor in her voice he had never heard before, the Judge said, "Edmund you know Mr. Easley.  And this gentleman is Spencer Carr.  Uh . . . Mr. Carr is with the state Attorney General's office.  He, well, he is charge of the case, you know, where that Mr. Willets was killed."
"Murdered," the man calmly said.  And in that one word, and that tone, the pitch of his voice, Edmund knew he was in trouble. And if he was in trouble then the Judge was in trouble. And he figured she knew that already, had known it before he walked into the courtroom.
"Yes," Edmund stuttered. "I heard. A very tragic circumstance, but I don't know what that has to do with . . . "
"What it has to do with," Easley was saying, "is why you came here today.  The case on King Enterprises.  Weren't going to give any notice to me, were you?  Just sneak in here and get this judge to sign an order all in secret.  That's what you're doing, isn't it?"
Edmund looked at the judge expecting her to defend him or herself. She sat silent.  An ashen look on her face.
"Yes, That's right. You guessed it Counselor," said Mr. Carr.
He stood waved his hand in the judge's direction and continued talking.  "She is not going to help you.  You are on your own now.  See this judge, isn't going back out there.  She has worn that robe for the last time.  And that, what you just saw out there, was just for appearances sake, a charade shall we say, to get you in here.  She has one duty now and one duty only before the representatives from the State Judicial Council who, by the way, just happen to be waiting outside, escort her out of the building.  And if she does it right, then she may not end up in jail."
Edmund knew then. His career, his life was over.  She had given him up.  At the first sign of conflict she had turned on him.  Even set him up.  Yeah, all that show of womanly strength in the courtroom, gone at the first sign of turbulence.  She would testify against him.  He was going to lose his law license. His practice. His privileges with women, women like her, and his freedom.  He was maybe going to jail.  He would fight.  He would squirm and try to find a way out, try to make a deal too, but in the end, he knew. He was going to jail.
For more writings by Phil Cline and to read earlier chapters visit philcline.com
Final two chapters of A King's Trust, a novel I am publishing online
Justice goes on
Chapter 44
Mr. Carr walked over and opened the door.  Two people entered. One man and one woman.  They were dressed immaculately.  Edmund knew nice suits.  And these were not the "off the rack" cheap raiment most of the lawyers wore who daily plied their trade in the county courts.  These were nice. Obviously tailored and hand made.  The kind Edmund himself affected when a wealthy client was expected at the office or he was off to court to squeeze out a settlement on a big case.
The two ignored everyone in the room, except the judge.  The woman said, "stand up."  Her voice was harsh and brooked no opposition.  The judge stood.  "Take off that robe."  The judge blushed a deep red but complied.  Her eyes were downcast the entire time.  She was humiliated.  Thought underneath, she had a nice blouse and skirt without the robe, she looked remarkably naked. And vulnerable.  No power. Not at all.
"Where's your purse?" the woman asked.   The judge looked to a side table.  The lady walked over and picked up the purse and set it in front of the judge.  "Your keys.  Get them."  The judge dug in her purse for moment, searching and then pulled a key chain with a number of keys on them out of the purse. Her hands were shaking.  They jangled.  The woman took the keys from her, examined them then calmly, with sure steady hands removed three of them from the key ring.
In the meantime, the man had been removing things from the wall including pictures and, diplomas, the usual drawings and legal themed etchings, ones often found in lawyer's offices and judge's chambers.  He was carelessly tossing them in a box, headless of scratches or breakage. Little knickknacks and other personal effects were similarly being dropped in another box he had placed in the middle of her desk.
Edmund thought to himself they are purposely humiliating her in front of us. They know the word of how she was treated will get around.  Perhaps a warning to other judges.
The lady left the judge standing there and went to the door. She called out.  "Come in here."
The bailiff, looking very pale himself, entered, looking around wildly.  "Take her stuff, those boxes, and these keys and put it all in her car.  You will take the courthouse parking sticker off her windshield and see that she leaves the premises.  Do you understand, or do I need to call the Sheriff?  He issued orders that you and every sheriff's deputy in the building is to cooperate fully with us."
"No.  I got the call this morning."
The woman turned to the Judge.  "Get out of here. Follow him.  You are not to return to this courthouse without my express permission. You may touch no file and not communicate with any court personnel unless I say.  Do you understand, Melissa?"
This last was the final humiliation.  After years of "Your Honor this and Judge this, now she was just another first name. Melissa.  Entitled to no respect, no deference. That was all over now.  She no doubt would also lose her law license. Who knew how she would make a living? Maybe as a law clerk for some of the same attorneys who used to bow and scrape and pay her obsequious respect.
She left following the bailiff.  On the three-quarter heels Edmund knew she preferred, she walked a little unsteady. The Bailiff and one of the other deputies were balancing the three boxes of belongings.  None of them looked at Edmund who sat there stunned or at Easley sitting there with a serious and satisfied look on his face, nor the man from the A.G.'s office who had been standing leaning against the door frame looking bemused.
"And you," Mr. Carr said directly to Edmund. "You too have some visitors."  He walked to the open door and nodded to someone outside.  Two men walked in dressed in suits though not as nice as the one's worn by the Judicial Council people.
One of the men was very short.  Edmund wondered if he was a dwarf.  But he certainly carried himself as if he was much larger.  He handed Edmund an official looking document.
"This, sir, is an order from the State Bar.  You are hereby suspended from the practice of law pending disbarment proceedings. Other officials from the State Bar are at your office right now securing all files and notifying clients that your cases are now the responsibility of special attorneys appointed by the State Bar to protect their interests."
Edmund took the document. He incongruously heard and felt his phone buzzing.  He didn't have the strength or will to look at it.  Everyone heard it and didn't say anything.  They just ignored the sound and went about their business.
Finally, Easley rose. "It must be about over," thought Edmund. As the two men from the state bar walked out of the office, another man-woman team walked in. Though these two wore nice long sleeve shirts, blazers and slacks, they had badges pinned to their lapels and belt.
"And these two agents are from my department," the man from the Attorney Generals' office said without changing his posture.  The two took his arms and turned him around. One raised his arms in the air.  The other's hands started patting him down. After he was searched, his arms were pulled down and placed behind him and he felt handcuffs being place on his wrists.
"What is this?" he managed to croak, though everyone in the room knew he realized what was happening.  The A.G. man gave him the answer anyway.  "You are under arrest."
Edmund knew better than to act the fool, but he couldn't help himself, he couldn't think.
"For what?"
"For murder, Edmund." It was Easley talking.  "The chickens have come home to roost."
"What, I didn't . . . "
"Don't bother, Edmund. They not only have the Judge. And, boy, does she have a lot to say about you and some of your cases.  They have your client too.  Yes, that one.  And he has waived the attorney client privilege, which as you know a client can do on their own and he has told them everything about your, uh, arrangements. I suggest you, uh," and here Easley actually chuckled a little, "call a lawyer.  Maybe start trying to make a deal yourself before everyone else does. Though you are very far behind some others who already have deals for themselves."
Easley was enjoying this moment like a fine meal.  A succulent bite taken one at a time to be slowly chewed, savored.  The folks from the Attorney General's office didn't seem to mind.  They must enjoy seeing a crooked attorney go down too.
He pushed his bulk up out of his chair he had sat in comfortably watching the drama, remembering everything so he could pass it along to the other denizens of the legal community.  He said, "Well, enough of this.  Good luck to you Edmund.  I can't stay around her. In a few minutes, I have a hearing to attend in the courtroom next door, uh having to do with retaking control of King's Enterprises."
Edmund's mind was a jumble. He couldn't help but blurt out like he was on automatic pilot, "but Nadine has an interest there and should be, uh, uh. . . ."
There was pause.  And everyone stopped what they were doing for just a second before resuming.
"Don't worry about that, Edmund.  Nadine is dead."
"What?  How? I just got a message.  . . ."
"We know.  The details aren't clear yet.  A hit and run. She had just got out of a taxi in front of her apartment building when one of those huge jeeps ran over her, didn't even slow down, and just kept going.  We only know that she didn't survive. They are looking for the driver."
They didn't know, but Edmund did.  Edgar or one of his buddies.  Maybe, being in custody right now might not be so bad, even prudent.  If Edgar and his mercenary buddies were still out there intent on exacting their revenge he needed to be where they couldn't get to him. Then he thought of what happened to Willets in custody, something that he had helped arrange.  And now that's where he was going.  And if his client wasn't in jail, surely they didn't give him that good of deal! Well if he wasn't there, his contacts were.  And he was still owed money.  And Edmund knew he was going to be held responsible for that too. He involuntarily shuddered.
"Come on," the man said and pulled on his arms.  He was led out of chambers.
"Well, I do have a hearing to go to."  Easley left the room.  Behind him, the agents from the Judicial Council kept picking up files and other court documents from the judge's chambers and side tables.  One was already going through her desk.  They had taken Judge out, but her court like every court had an unremitting river of cases flowing into the courtroom and the channeling and unloading of the lives reflected in those cases had to continue.
Chapter 45
As Easley entered the courtroom just across the hall through the side door he saw it was empty except for Teresa, Florencio and Florencio's son.  They looked uncomfortable.  Teresa had a stoic look on her face, maybe because of her big belly, Florencio and his son seemed out of place because of ill-fitting suits and ties.  A judge was sitting silently on the bench reading a file. The courtroom was completely quiet. They had been waiting for him.
The Judge looked up.
"Nick Easley, representing Lenny King.  Your honor, I have here orders for your signature placing control of King Enterprises in ——-."
"Yes," the judge said, "I have read the file and the accompanying affidavits.  Everything seems to be in order, but who is actually going to own this corporation, who has the controlling shares?"
"Well, your honor, the rightful owner, the founder of the company, Lenny King."
The Judge paused.  He looked over at Florencio.  They seemed to know something Easley did not.  Easley turned to Florencio, wondering what was going on.
Florencio stood and walked over to Easley.  His eyes had been on the floor and then he looked up into the eyes of Easley.
"Signor Easley, Mr. King, he is no longer with us."
"No longer . . . what happened?  I just talked to him this morning."
The Judge spoke, "Heart attack.  The word came just a few minutes ago."
Easley was stunned. Then he noticed Dylan wasn't there. It hadn't registered because he had gotten used to Teresa always being there in place of Dylan when business was to be discussed.
"Dylan.  Then Dylan will have to be here.  We will need to recess or continue the hearing or something to get him here.  He will have to take control of the company now."
He looked at Teresa who had tears streaming down her cheek.  Her mouth was firm, but she was weeping.  She was also shaking her head.
"Signor Easley, Dylan, he, you see, sir, he jumped in front of the gun.  He saved Mr. King's life, but then Mr. King, it was too much, I think. He fell.  His heart stopped."
No one said anything as the seconds on the big clock on the sidewall ticked off.
Finally, the Judge spoke.
"Mr. Easley," the Judge said, "I know this is difficult.  It's all unexpected, but we need some sort of plan, make some order today so the corporation can keep functioning.  There is going to be publicity on all this and a lot of pressure. And the whole enterprise could be lost if we can't fashion at least a short time legal solution."
Still stunned.  Easley was shaking his head.  The judge mistook what was being communicated.
"I know Counselor. Why don't you take a few minutes to compose yourself and maybe we can come back to this matter later."
"No.  That's not it.  It's all been provided for.  It was worked out by Mr. King.  All the documents have been signed and recorded.  If Lenny, uh, excuse me, Mr. King is not alive, and his son is not alive then it all, all the shares pass through, skip a generation, pass through to his granddaughter."
"His granddaughter? He has a granddaughter?"
Teresa pulled herself up out of her chair.  "Yes, your honor." And she placed her hand gently on her stomach.
"I see," said the Judge. "But how is this provided for. How is this huge company, the fortune it represents going to be held until the child is born and comes of age?"
"It is to be operated by this man, his son and daughter, as representatives of Lenny King's granddaughter."
"But it's such a vast business kingdom, how is it to be held?"
"In Trust."
THE END
For more writings by Phil Cline or to read earlier chapters visit philcline.com